Multipole Connectors series MPC
GRID POWER Multipole Genderless Connectors are available in two and three poles versions with up four auxiliary contacts.
All are mechanically keyed and colour coded (colours determinate voltage)
to prevent accidental cross mating.
GPO – GPE – GPX Series are also "finger proof" as per UL 1950 and IEC 60259 – IP20.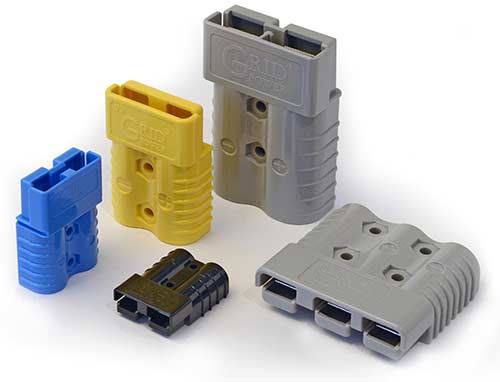 MPC SERIES
2 -3 poles
50 up to 450 Amp – 600 Vac/dc
Wire to wire – wire to busbar
Wire to PCB (50 Amps only)
Certified UL – CSA – IEC 60950 – IP10